Helixtap Technologies
Driving Innovation with the Rubber Industry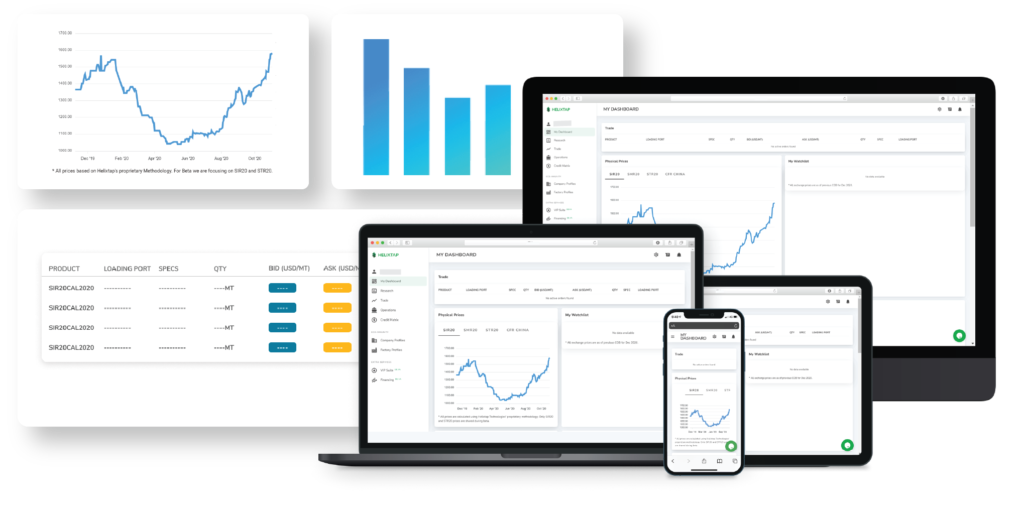 Users on the Helixtap Ecosystem
What is Helixtap Technologies?
A leading, independent, digital platform for the natural rubber industry, Helixtap Technologies is trusted to deliver actionable insights, drive value and create opportunities for the entire supply chain.
Pre-Trade
Independent, unbiased, physical data-driven prices
Trade
Fast, safe, reliable
Post-Trade
Digital, smart contracts
Safe. Secure.
Helixtap Technologies utilises multiple security measures, such as authentication factors and smart contracts – with compliance logged and time-stamped – to ensure every transaction goes through not only quickly, but safely.
Trustworthy. Reliable. Accountable.
Join our Ecosystem
Joining the Helixtap Ecosystem is currently free!