September 20 2021, Singapore, Helixtap Technologies, the independent AI-driven price and market intelligence for the rubber industry, today announces the launch of their Global Rubber Index Prices (GRIP) – physical price assessments for Technically Specified Rubber (TSR) grades. GRIP assesses the individual prices of Standard Indonesian Rubber 20 (SIR20), Standard Thai Rubber 20 (STR20), and African Rubber 10 (AFR10), according to their unique origin-based pricing factors to increase price accuracy and discovery in the rubber industry.
The rubber industry currently does not have any physical price assessments, instead relying solely on futures prices. With no market sentiment consensus, there is a significant price expectation gap. Additionally, the current industry norm is to not distinguish between different grades or origins of rubber. Hence, the spectrum of physical rubber's transacted prices are not accurately reflected. According to Helixtap Technologies' in-house research, rubber futures are ~80-100 USD/MT lower than physical rubber prices, with less than 2% delivered. This pricing discrepancy hinders an accurate reflection of fundamental drivers of supply, demand and managing basis risk for the supply chain.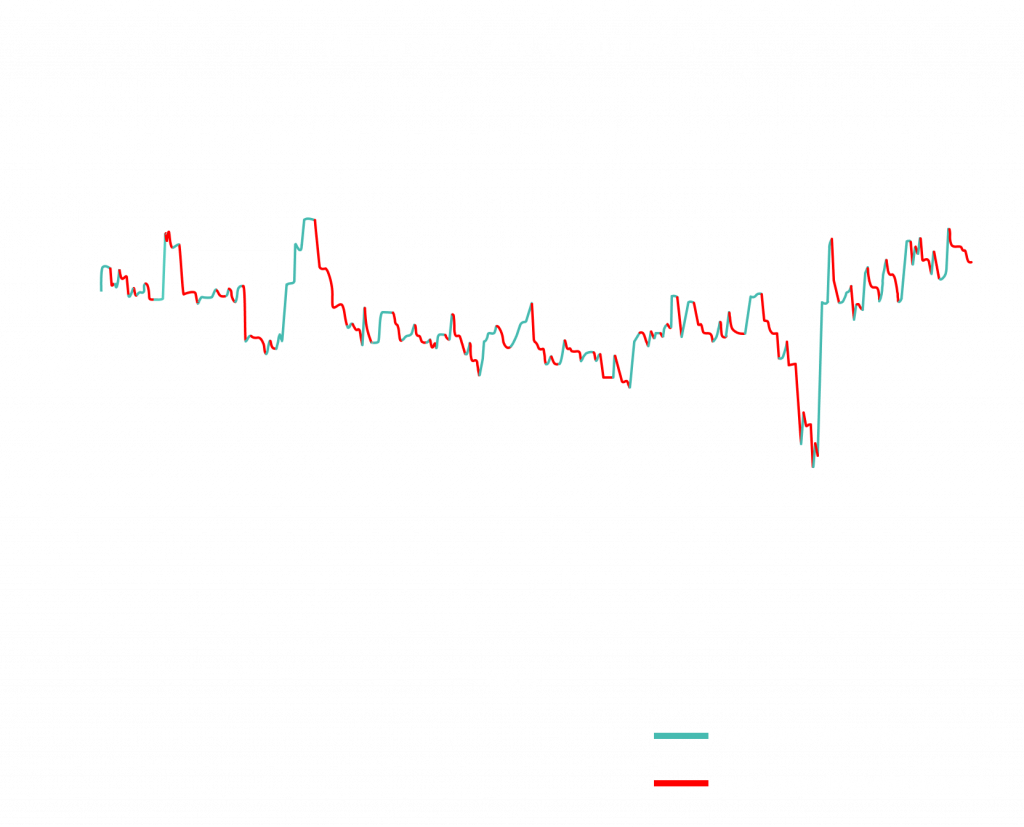 Helixtap Technologies' proprietary research suggests that futures and physical prices do not follow the same directional change 55% of the time, hence, no definitive seasonal trends or predictive patterns can be found.
A prominent tyre manufacturer has echoed the rubber industry's sentiments and Helixtap Technologies' sentiments, stating that futures prices are "currently decoupled from the real cost of natural rubber."
Helixtap Technologies provides daily physical rubber pricing according to the different grades and origins of rubber, namely SIR20, STR20, and AFR10. The rubber market is traditionally opaque in its pricing, which is why Helixtap Technologies has developed a robust, proprietary pricing methodology which utilises multitudes of rubber-specific factors for accurate benchmarking.
With the Ivory Coast recently passing a new law that only processed rubber can be exported to increase domestic industrialisation [x], Helixtap Technologies predicts that a physical price for African rubber will be an asset to both the country and the global rubber market.
GRIP is Helixtap Technologies' proprietary multivariate index; one of the calculated variables is transacted physical rubber deals across Asia Pacific and the Atlantic. Anomalous data is filtered out to ensure GRIP reflects accurate, transactable prices.
With daily accurate price assessments through GRIP, all rubber market participants from up to downstream will benefit significantly from using a fairer, more transparent price index in contracts to reflect the rubber market's dynamics. Helixtap Technologies also publishes a weekly price index for latex and raw materials (Indonesia and Thailand).
Farah Miller, CEO of Helixtap Technologies continues, "We have been closely engaging with the rubber market for over a year now to better grasp the industry's pain points and increasing volatility. With the strong industry support the weekly GRIP has received, launching a daily assessment was the next logical step for Helixtap Technologies. A daily reflective assessment will empower the rubber industry with fair and accurate pricing for pricing their spot and long-term contracts."
About Helixtap Technologies
Helixtap Technologies are pioneers of groundbreaking, AI-driven price and market intelligence for the rubber industry. Helixtap Technologies publishes a proprietary physical rubber price index (GRIP), price forecasting, and in-house market research daily. Fully independent since its inception, Helixtap Technologies takes no positions in the rubber market and has zero influence on pricing.
Helixtap Technologies GRIP – Daily Assessments
SIR20 FOB BEL/SBY basis
STR20 FOB BKK/LCB basis
AFR10 CIF Hamburg/Rotterdam basis
Helixtap Technologies GRIP – Weekly Assessments
Indonesia raw material ex factory basis (local currency)
Thai raw material ex factory basis (local currency)
Latex bulk FOB BKK/LCB basis
Contact: tazkiah@helixtap.com